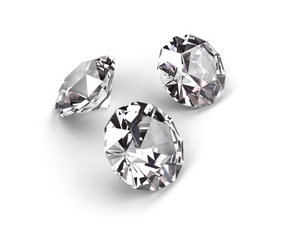 Diamonds are forever!
Did you know that traditionally our most poular gemstone, the diamond is the birthstone for April?  Diamonds are the hardest gemestones on earth and are also the most popular stone for engagement rings because they are so hard wearing.  Diamonds are also believed to bring the wearer good luck.
Other birthstones for April are Sapphires, Opals and Clear Quartz.
Warmest regards
Julie